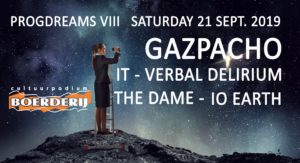 Hello folks! We've just returned from playing the Progdreams Festival in Holland at the first class venue Boerderij Cultuurpodium.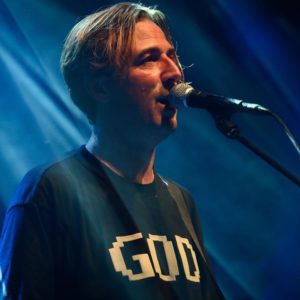 The hospitality and crew there were the best I've ever experienced in all the years I've been playing live music. Arie Verstegen and his staff know how to do it right!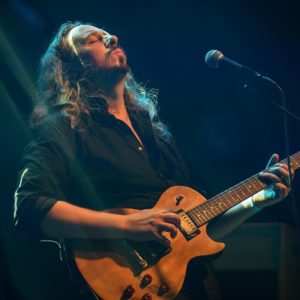 The lineups, the organization, the food and drink were all incredible. Above all, the crowd, people from all over were one of the best audiences we've ever had. Serious music listeners! From myself and the band, we'd like to thank you all for such an incredible experience. You are a shining example to the world on how it should be done.
We'd also like to thank Manuela Willems and The Dame for the introduction and sharing the experience with us. A big thanks to BJ (John Woodard) for accompanying us and helping with driving duties and merchandise sales. And of course Progressive Gears for the never ending hard work and support!
It is likely this will be the last of live gigs for IT this year, as our focus is now in the studio to bring you a lot of new music, whilst making extensive touring plans starting early next year. Stayed tuned folks.
Peace!
IT
Please follow and like @: