NICK JACKSON – VOCALS, GUITAR, WRITER, PRODUCER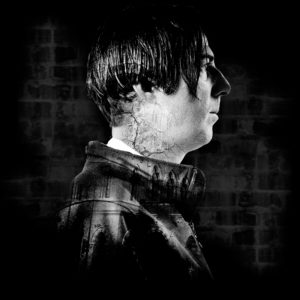 In 1993, Nick Jackson embarked on what was to be a solo project from the ashes of his teen aged band 'Illegal Tender'. After abbreviating the name to IT, pronounced it, not 'i.t'. Nick released the first IT album on cassette, 'The Stranger Inside the Self'. A year later Nick released 'Two World's' with contributions from his brother Andy Jackson and James Johnson. It soon became apparent that IT was destined to be bigger than a solo project. In 1998, Nick began construction on Spacehouse Studio. A purpose built studio in his garden, which would become a base for IT and a career in music production. 2002 saw the release of IT's first 'proper' album, 'Over and Out'.
In late 2003, Nick met Andy Rowberry in London's Denmark St. 'Andy came along to one of our rehearsals and really like what we were doing. I had written 3 tracks for the next IT album, which Andy put some guitars down on. It was clear then that we had a special working relationship'. Nick and Andy co-wrote the rest of the album together, which saw 'Departure' release in July 2009. A body of work that set the bar high.
Nick also began producing other artists at Spacehouse, including The Fixx's 'Beautiful Friction' album. 2 solos album by singer Cy Curnin, with one track featuring a vocal contribution from Canada's Jann Arden. This year see's the release of IT's 5th album, 'We're All In This Together'.
ANDY ROWBERRY – GUITARS, BACKING VOX, CO WRITER, PRODUCER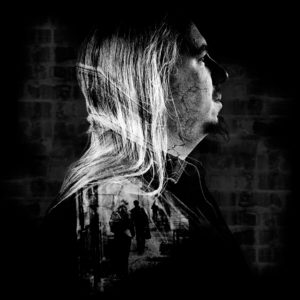 Andy started playing guitar around 13, after spending time with friends who were all getting involved in music.  He started a band with his friends and never looked back.  He found himself working in Denmark Street, London, surrounded by guitars and guitar players from 15, and what started as a hobby quickly became a way of life.  It was here that he met Nick, and they formed a friendship around music, showing each other different bands and realizing they enjoyed similar tastes!  Nick invited Andy to join him at his studio, and they quickly started jamming, with Andy joining IT not long after.  It was then they started working on the Departure album and gigging both in England and Canada.
"I have always been around music, as early as i can remember my parents played me music, in car journeys on holiday, or just at home, and their music tastes left an impression on me.  I didn't pick the guitar, it sort of found me.  I always wanted to play the saxophone, but we couldn't afford one, so when a friend played the guitar I latched on to it quickly, and soon enough I had managed to convince my parents to buy me one.  Away from my parents influence in music, I quickly found I loved loud guitar, the louder, more aggressive the better!  So, my influences really come from hard rock and metal, ranging from Deep Purple and Floyd, Nirvana to Gojira.  If it riffs, I generally like it"